Non-flame proof motors

Salient Features of the Siemens motors
High Pressure Aluminium Die-cast Rotors all the way up to 400 Frame:
• Enhanced Starting Performance
• Enhanced reliability due to robust construction
as compared to the brazed copper rotors.
Salient Features of the Siemens motors
Original design of Side mounted Terminal Box:
• Conversion from Left to Right & Right to Left possible at site
• Conversion without rotor removal means quicker and safer interchange
Salient Features of the Siemens motors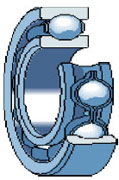 Motors in frames 160 - 355 equipped with:
• Identical 63 series bearings at both ends
Benefits to the user…
• Reduced bearing inventory
• Longer overhauling intervals
• Easy maintenance
Frame / Stator Construction
Seamless, joint free casting with integral feet
Top TB Position in front- Does not block air flow
CHAMPION Series motors for frame sizes 280 and 315 are provided with one size larger terminal box as a standard features.

Horizontal ribs-Better cooling
Rotor Skewing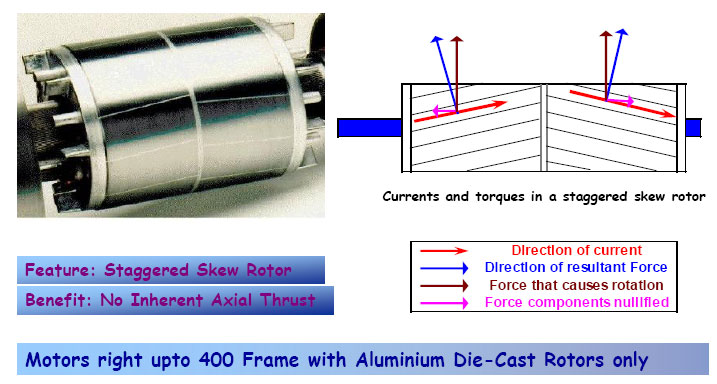 Salient Features of the new motor series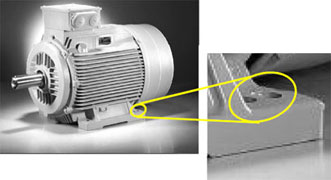 Dual Mounting Holes at NDE for relevant IEC Frames:
• Motors of higher rating can be retrofitted in the existing foundation. A great advantage to the user.
Cooling improves efficiency as well as the life of the motor

The Product Spectrum (3) – 1PQ0 Series – The VFD Expert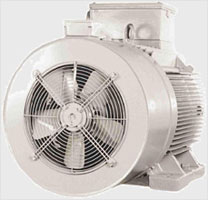 Frames : 160M – 355L
Output : 9.3 – 315kW
Constructions: IMB3, IMB5/V1, IMB35,
Inverter operation: Provided with appropriate inverter grade insulation as a standard. Can be provided with Insulated Bearing at NDE if required in frames 280 and above.
Application: Constant Torque operation at very low speeds.
Accessories prepared: Can also be offered for mounting of Parallel Hollow Shaft Encoders.
PTC thermistors recommended for inverter operation
Cooling: Separately Cooled
Material: Grey Cast Iron
The Product Spectrum (4) – 1LA8 / 1PQ8 Series – The Power Packed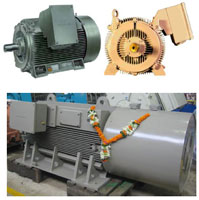 Frames: 315 – 450
Output: 160 – 1,250kW
Constructions: IMB3, V1, IMB35,
Efficiency: up to 97.8%
Material: Grey Cast Iron
User Benefits:
• Trans Standard Frames – Higher Outputs from relatively compact motors
• Dual Cooling Circuit – Uniform and highly efficient cooling ensures significantly higher power to weight ratio
• Also available in separately cooled versions
The N - Compact Motors (1LA8, 1PQ8):
Dual Cooling Circuit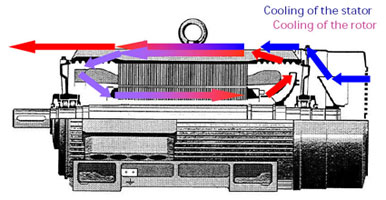 Converter fed operation of Motors